I drew a Skulduggery thing with half his face cut off (accidentally of course...)!
And then I edited it on the computer!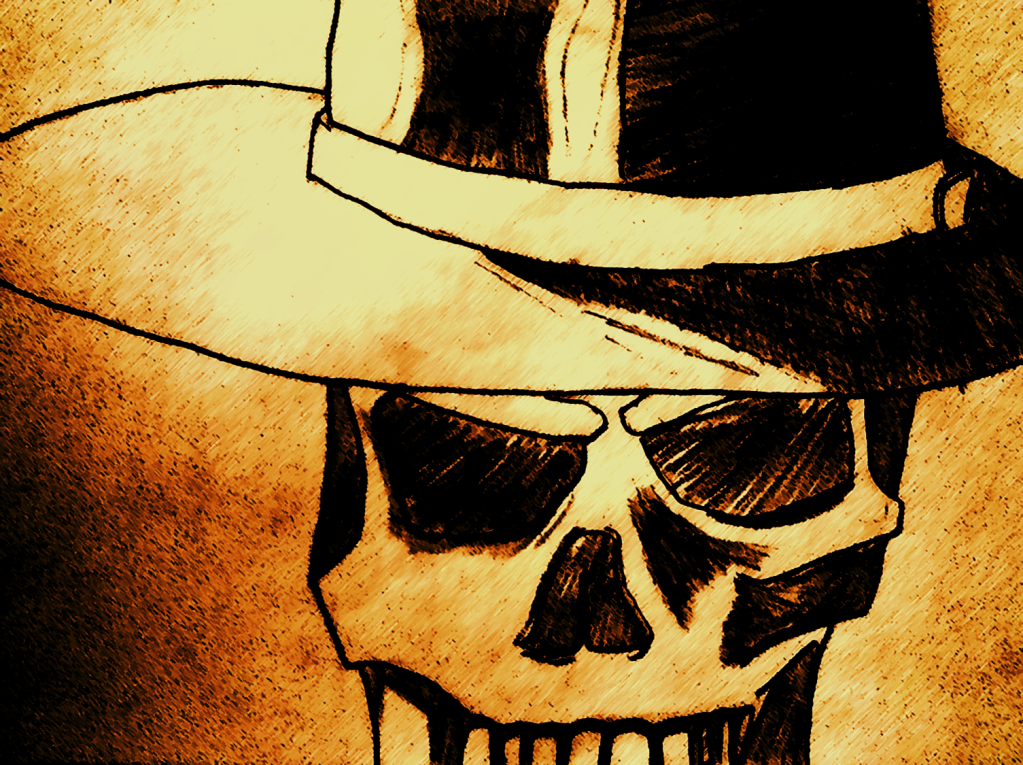 And another!
Yeah, I could have just disgraced the entire Skulduggery Pleasant series with those two pictures, but I don't think they're too bad...
But that's just me. Anyway, some Fan art for you!